Split and merge Capture One Catalogs with a few simple steps. Use the unique Export and Import commands in Capture One to fully manage your Catalogs including images, adjustments, and collections.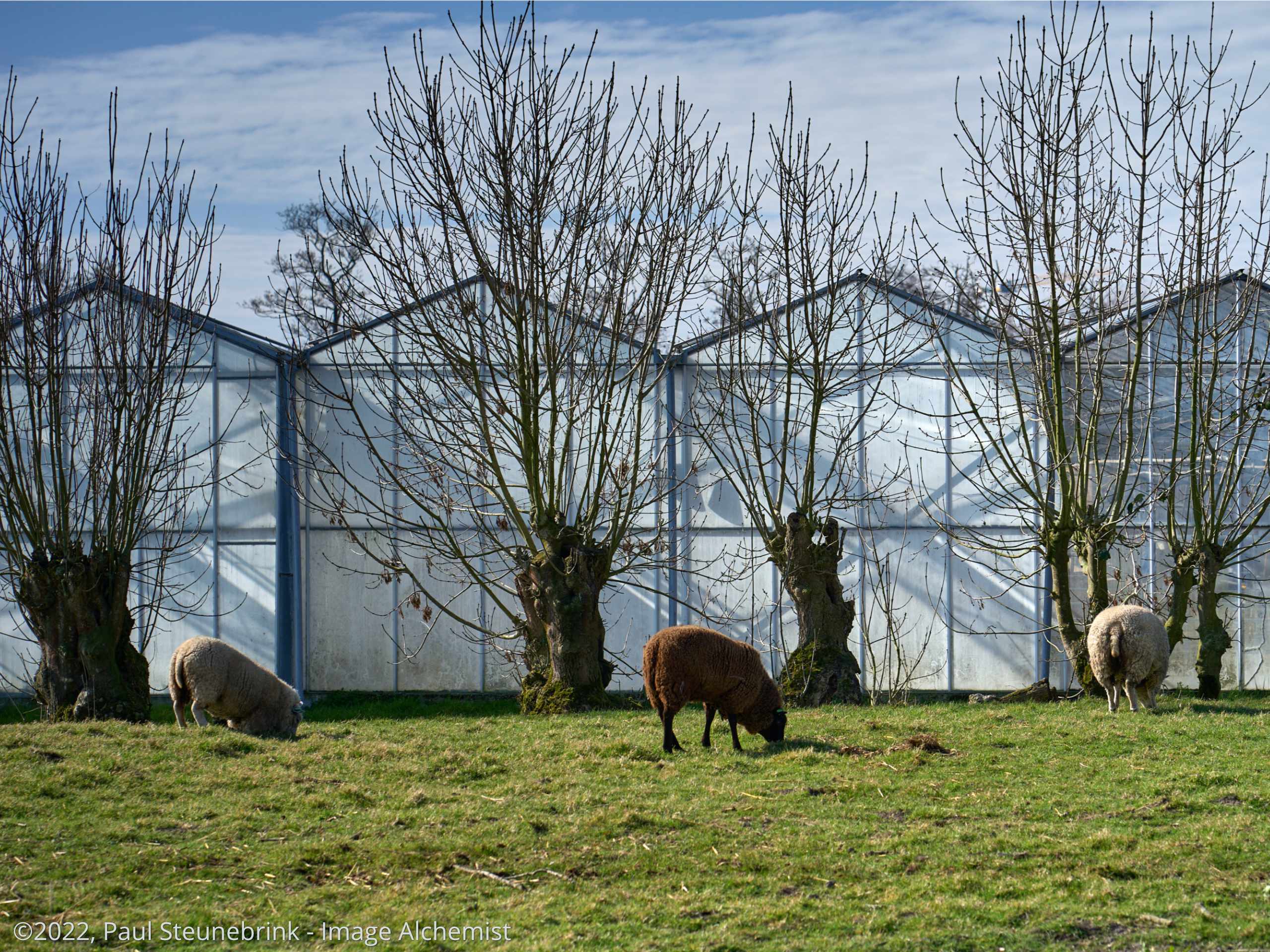 Split And Merge Capture One Catalogs
A recurring question among users is whether they should use one or multiple Catalogs. It is primarily a personal preference, and you might want to separate images for a specific reason, like personal versus business use.
The tools that Capture One offers are Export Collection as Catalog for splitting and Import Catalog for merging. You can use either one or both sequentially.
Considerations
A technical reason to split your Catalog can be the size, becoming too large, but that only comes into play when you have tens of thousands of images, depending on your hardware.
Multiple Catalogs can be part of your workflow: you have a single Catalog for all final images, and you use a Catalog for each project you work on.
Understand that a Catalog is a search boundary, meaning you can not search through different Catalogs, only in a single Catalog. For this reason, most users stick to a single Catalog for as long as possible.
The good news is that Capture One lets you both split and merge Catalogs. So whatever you decide today, you can change later and either split a single Catalog into two or more or merge a range of Catalogs into one.
Similar solutions
You can export originals, with or without adjustments, from your Catalog into a folder. You can import these images into another Catalog. This method lets you achieve the same objectives, but you do not retain any Catalog structure like User Collections. Therefore, the option File > Export > Export Original Files is out of the scope of this post.
I split this post on split and merge Capture One Catalog into two parts, one about how to split and the other about the merge.
Split A Catalog
If your Catalog becomes too big and sluggish, or you want to separate your private images from your business, you can split your Catalog into two or more separate Catalogs. Perhaps you searched for a 'Split Catalog' command but failed. No problem. It works a bit differently, but it is a relatively straightforward process.
Capture One can export any User Collection into a new Catalog. This Collection can be an Album or multiple Albums grouped in a Group or Project, and you use the Export Collection as Catalog feature.
How to split a Catalog
If you follow the guidelines below, you will successfully split your Catalog into two or more Catalogs. You can use this guide if you plan to export just a few images into a new Catalog or tenths of Collections with thousands of photos.
prepare the images that will leave your current Catalog for another
export the images into one or more Catalogs
remove the exported images from the current Catalog
Prepare the images
Organize the images to export into User Collections. All available Collections are allowed: Albums, Smart Albums, Groups, and Projects. The new Catalog you intend to create retains the entire structure of Collections after the export. Note that you can export images from Catalog Collections like those from Recent Imports or Recent Captures.
An image outside the Catalog (referenced) remains outside in the new Catalog on export. Similarly, pictures inside the Catalog (fully managed) remain inside, hence are copied to the new Catalog on export.
Export images as a Catalog
Select the Collection, like an Album, or a parent Collection, like a Group or Project, that you prepared in the previous step. Capture One will export all Collections and the photos inside the selected Collection.
In the menu, go to File > Export Collection as Catalog. In the files and folders dialog, type the name for the new Catalog, select the location, and click on Export Collection as Catalog. When ready, Capture One displays the Catalog Export Completed notification. Repeat this step if you have prepared the export to multiple different Catalogs, each from other Collections.
Before we move to the next step, first check the result. Open each Catalog that you created during export and review the result.
Remove the exported images
When the export is successful, you might want to remove the images from the originating Catalog. This step is optional, as there are scenarios where you want to keep the pictures in the originating Catalog.
The Image menu is the best way to delete images from a Catalog. You have two options, Move to Catalog Trash and Delete from Disk. I prefer this option over right-clicking on images and selecting the Delete option because, with an Album, you can delete a picture from that Album but not from the Catalog.
If you have multiple Albums with images to delete, move these Albums into a Project. Next, select the Project. A Project displays all images from all Albums combined. Select all photos and delete them as described. Note that a Group does not show any image as a Project does when you select it.
Merge Catalogs
With Capture One, you can import one Catalog into another. This process includes images, adjustments, metadata, and User Collections. The process retains the status of both referenced (external) and fully managed images (internal). If you like merging multiple catalogs into one, you might want to start fresh with a new Catalog.
How to merge Catalogs
You can merge any Catalog with the Import Catalog feature in the File menu. When this option is unavailable, you probably run a Session, or you have currently not selected a Collection to export in the Library tool.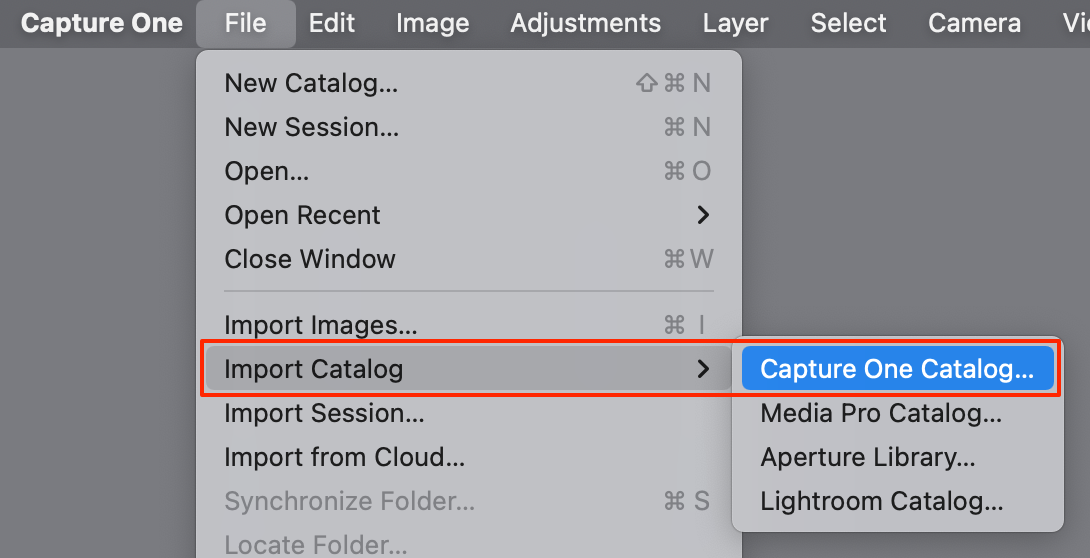 If you follow the guidelines below, you will successfully merge your Catalog into another Catalog. You can use this guide if you plan to import just one or multiple Catalogs into a single Catalog.
prepare each Catalog for import
import the source Catalog into the destination Catalog
remove source Catalog
Prepare the source Catalog
I suggest opening the Catalog you plan to import and checking that all images are online. Capture One can not import offline photos. When you import an entire Catalog, Capture One imports all pictures from that Catalog. If there are images you do not want to import, remove them before you start the import unless you prefer to do that after the import.
In addition to the images and their adjustments, Capture One imports all User Collections from the source Catalog. You may check them before you start the import.
Last but not least, verify the Catalog to ensure it is in a healthy state via File > Verify Catalog or Session. If verification fails, you can proceed with the import anyway. Sometimes, a Catalog import is a last resort to fix a corrupt Catalog. See my post: Fix a corrupt Catalog.
Close the Catalog. Repeat this step if you want to import multiple Catalogs into another or the same Catalog.
Import the Catalog
The second step is to prepare the destination Catalog and import the other Catalog you just organized. Create a new Catalog or open an existing Catalog. Verify and back up the Catalog. You will find both commands in the File menu.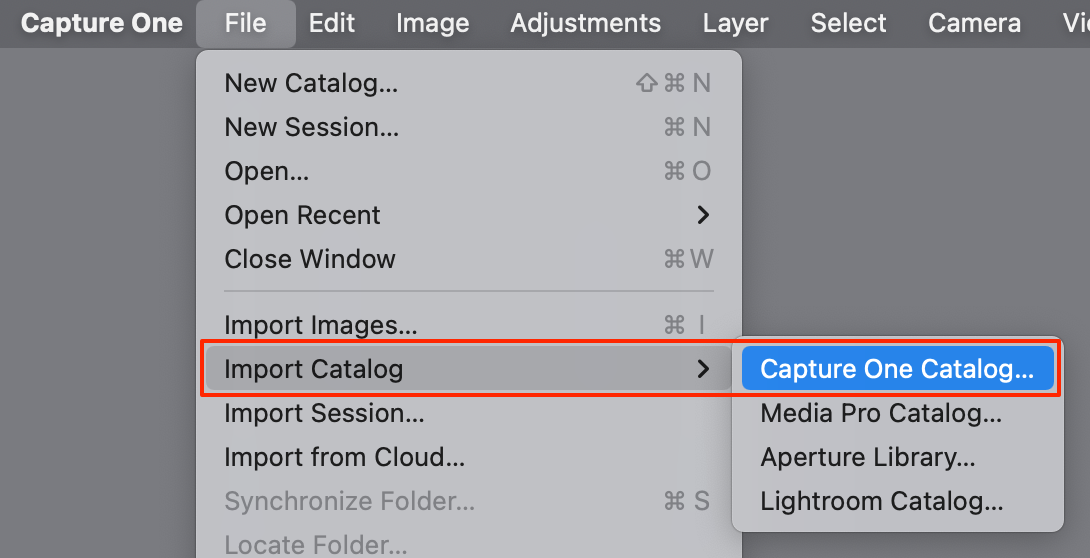 Be aware of any errors during the Catalog import, like duplicate or offline images.
Finish the import step with a second verification and backup to ensure the import was successful, and the Catalog is in a healthy state.
Duplicate images
When you import one Catalog into another, you may import an image already in the destination Catalog, which generates the Duplicate-warning as shown below.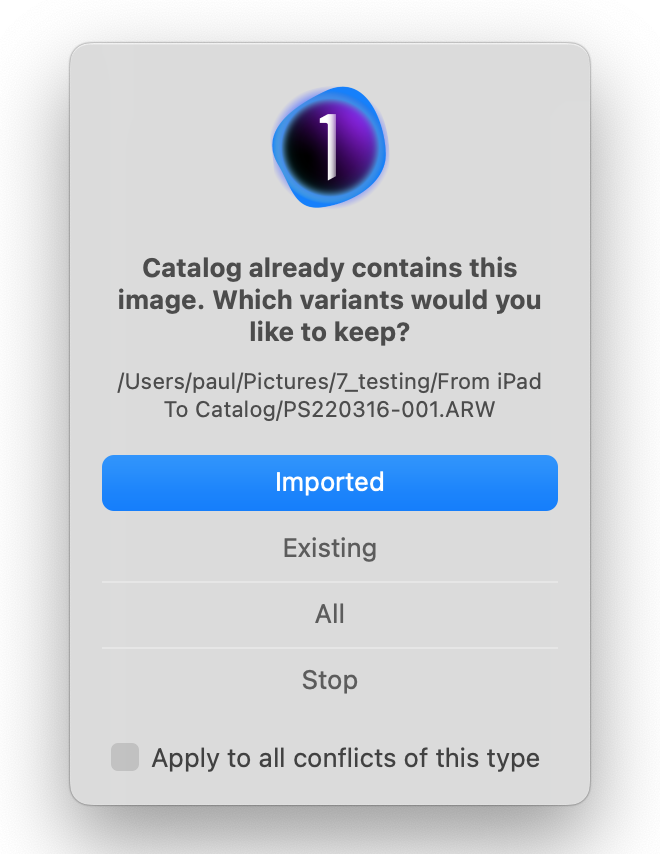 A duplicate image is a file with the same file name and folder. If the same file name resides in a different folder, Capture One considers it another shot.
What is interesting is that Capture One lets you choose for the adjustments of the one you attempt to import (Imported), the one you already have (Existing), or both (All), which creates a variant or you stop the import.
Note the checkbox at the bottom to make the decision once for all duplicates.
Remove source Catalog
After a successful import, I suggest you delete the now obsolete Catalog unless there is a good reason not to.
Thank you
For reading and feel free to leave a comment. Please like us on Facebook or subscribe to our newsletter to stay informed about new blogs.
Best Regards,
Image Alchemist
https://imagealchemist.net/wp-content/uploads/2022/10/SheepTrees-2560px.jpg
1920
2560
Image Alchemist
https://imagealchemist.net/wp-content/uploads/2016/03/IA-logo-full-340x156.png
Image Alchemist
2022-10-24 08:00:32
2022-10-22 11:00:28
Split And Merge Capture One Catalogs