Presets and Styles are both are a kind of pre-configured adjustment. They allow you to easily create a specific result again and again with minimal effort. Both presets and styles are very easy to create and apply, yet very powerful in their use. And fun too! Please note this is part 2 of Adjustments In-Depth. You'll find part 1 here.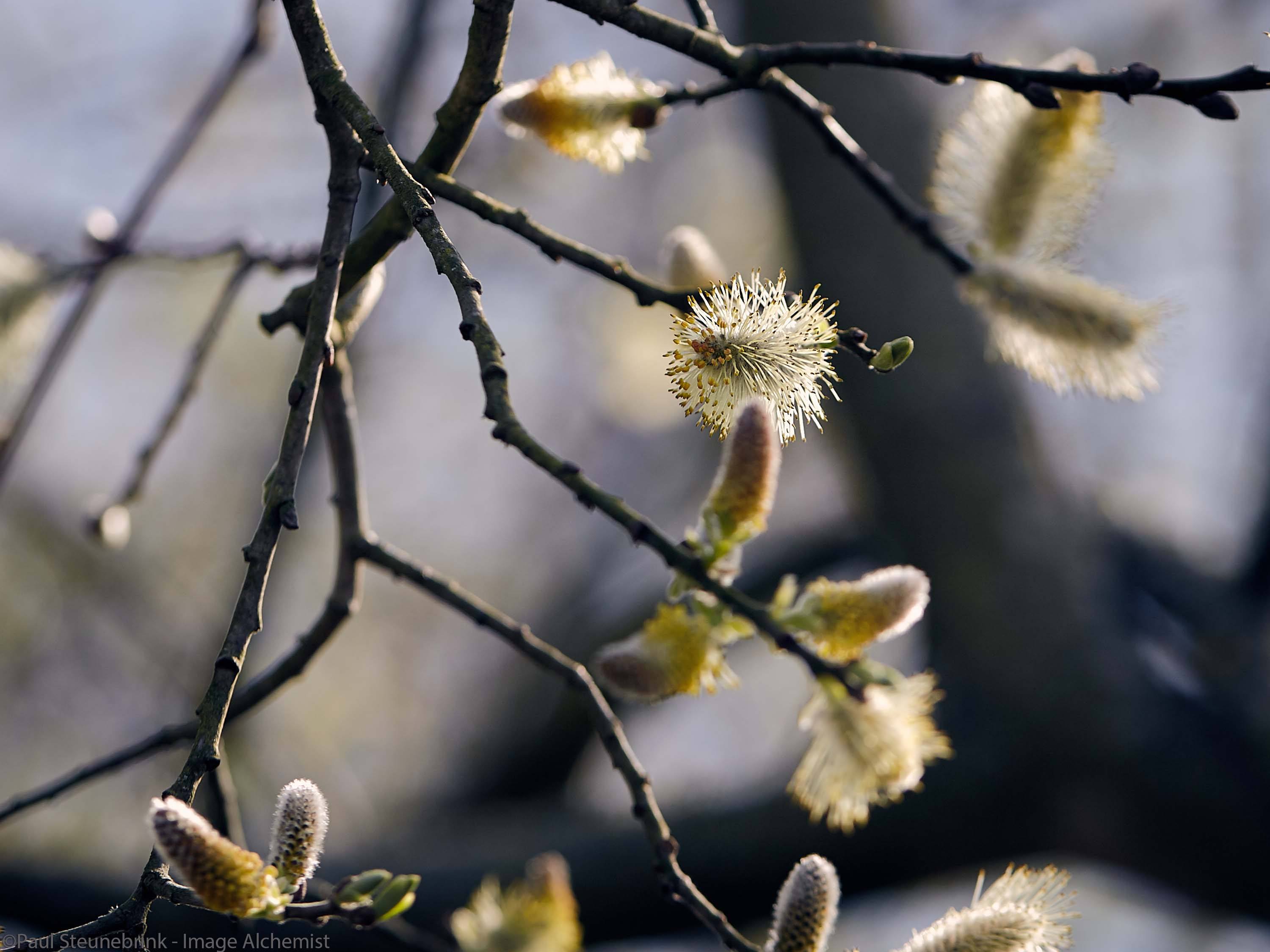 Adjustments In-Depth
In two earlier blogs on Adjustments, we looked at adjusting individual images and adjusting multiple images, both through manual adjustments or automatic. In this third and last blog in this series, we discuss another kind of adjustments in Capture One Pro 8: presets and styles.
Stacking Presets And Styles
You now know how to make and apply a preset or a style. The next question is: can I apply multiple styles or presets to one image? Yes, you can and this is known as stacking.

I start with stacking presets. In the tool's preset menu you see the Stack Presets option. This is a toggle. A checkmark means it is on. Note that you can set this per tool. How does stacking work?
Without stacking you can only have one preset per tool per image. Applying another preset removes the previous. With stacking enabled, you can apply multiple presets to an image. But how are multiple adjustments applied and conflicting adjustments handled? Let me show you an example. I take the High Dynamic Range tool because I make distinct presets the control the respective sliders individually. I made three presets: one with a Highlight adjustment only, one with a Shadow adjustment only, and one with both. Next, I will apply them successively.
Stage 1
I applied the Highlight preset, value 10. See the name of the preset under Applied High Dynamic Range Presets. Note the Highlight slider in the '10' position.
Stage 2
I applied the Shadow preset, value 30. Because Capture One stacks both presets, they are both active as you can see from the sliders' positions and the action menu.
Stage 3
I applied the combined preset with value 20 for both Highlight and Shadow. This overrides both previous presets. Capture One Pro makes the last applied preset prevail (read from bottom to top). The previous presets are still in the stack. When I remove the last preset, the other presets are restored in their function.
Stacking Styles works in a similar way. However, since styles are not bound to a specific tool, you enable and disabled stacking from the Styles and Presets tool. Click in the tool on the drop-down list to see all the options, including Stack Styles.
In Secrets for adding multiple Styles and Presets to one image, you find more on stacking Presets and Styles.
Let's continue with how to adjust and remove Presets in Adjustments In-Depth.
Adjust And Remove
After you have applied a preset, you are free to make adjustments with the tool that applied it. Capture One will even tell you that you did as you can see in the image below. Notice the text (Adjusted) behind the applied preset.
Removing an applied preset is easy. In the tool's preset menu, hover your mouse over the applied preset and it will expand to the right with a Remove label. Move your mouse over the label and you can review the result in the image before you decide to remove the preset. Clicking on the Remove label will remove the preset.
Note that removing an applied preset will also remove any adjustments you made after that preset.
Apply During Import And Tethering
In the Import Images dialog, you have the Adjustments section, with a label named Styles.
In the drop-down list next to it, you will find all the styles and presets as you do in the Styles and Presets tool. You can even enable/disable the stacking of styles. And yes, you can select multiple styles, presets or a combination here.
When tethering you have similar options. Go to the Next Capture Adjustments tool and select for All Other > Defaults with Styles. The Styles field below now becomes active. Select styles and presets as described for image import above.
Managing Presets And Styles
Still not tired of this in-depth discussion on adjustments? Once you get the hang of presets and styles, you inevitably come at a point that you like to delete some and organize others in folders. Deleting presets is simple, as there is an option for that in the tool's preset menu. The same is true for styles, but you need the Styles and Presets tool for that.
Organizing in folders is a different ball game. You need to go to Finder (Mac) or Explorer (Windows) and find your way along this path:
OS X: /Users/user_name/Library/Application Support/Capture One
Windows 7 or 8: C:\Users\user_name\AppData\Local\CaptureOne
Here you will find a Presets60 folder and a Styles folder. Organize in folders to your liking. Next, make a backup or copy them to similar folders on another computer. Presets and styles are cross-platform compatible, so you can use them on both a Mac and Windows system.
Note that both the user's Library folder (OS X) as well as the AppData (Windows) folder are hidden by default.
Copying Presets And Styles
You can copy the adjustments that you applied through a preset or style to other images, like any other adjustment. The question is: are they copied as preset/style or as a (regular) adjustment? The difference is that when it is copied as a preset or style, you retain the flexibility. For example, with a preset, you can easily try different adjustments by hovering the mouse of a list of presets or remove it. Anyway, the answer to the question is: that depends and you decide.
When you go to the Adjustments Clipboard tool, you will see the option checkbox Include style layers. To make its meaning more clear we will do a little exercise now.
Take three images and apply a preset or style to the first image. Copy the adjustment to the clipboard. Now select image #2 and tick the Include style layers box before you hit Apply. Next, hit Apply. Review the adjustments and notice that any preset or styles are carried over to image #2.
Now select image #3 and clear the Include style layers box before you hit Apply. Next, hit Apply. Review the adjustments and notice that the adjustments are carried over, but not as a preset or style.
Presets and Styles With Adjustments Layers
This is an easy one. Presets and Styles are always applied to the background layer, even if you have an adjustments layer selected. Note that the tools on the Local Adjustments tool tab do not have access to presets.
On the other hand, any adjustment you make in a layer is never replaced by a preset, since presets are applied to the background layer.
Update: in Capture One 11 and later you can apply a Style or Preset to an Adjustments Layer.
More, more, more?
Here ends the second part of Adjustments In-Depth. I will continue once more on this with a review of third-party styles you can download on the web. Just click on the link Capture One Styles.
Note that some third-party products are commercially available only, which means – in plain English – you have to pay.
Thank you
For reading. Please feel free to leave a comment. Like us on Facebook or subscribe to our newsletter to stay informed about new blogs.
Want to try Capture One? Or would you like to buy it?
Best Regards,
Image Alchemist
https://imagealchemist.net/wp-content/uploads/2015/04/TreeBranchSpring.jpg
2250
3000
Image Alchemist
https://imagealchemist.net/wp-content/uploads/2016/03/IA-logo-full-340x156.png
Image Alchemist
2015-05-09 08:00:35
2020-03-30 19:41:05
Adjustments In-Depth (part 2)