When you start with Capture One Pro, you get the question to either use (or create) a Session or a Catalog. This is a choice between library types and using either one is mandatory. This tutorial blog will explain what a Session is and when you might prefer it over a Catalog. Please note I have a similar blog on the Catalog.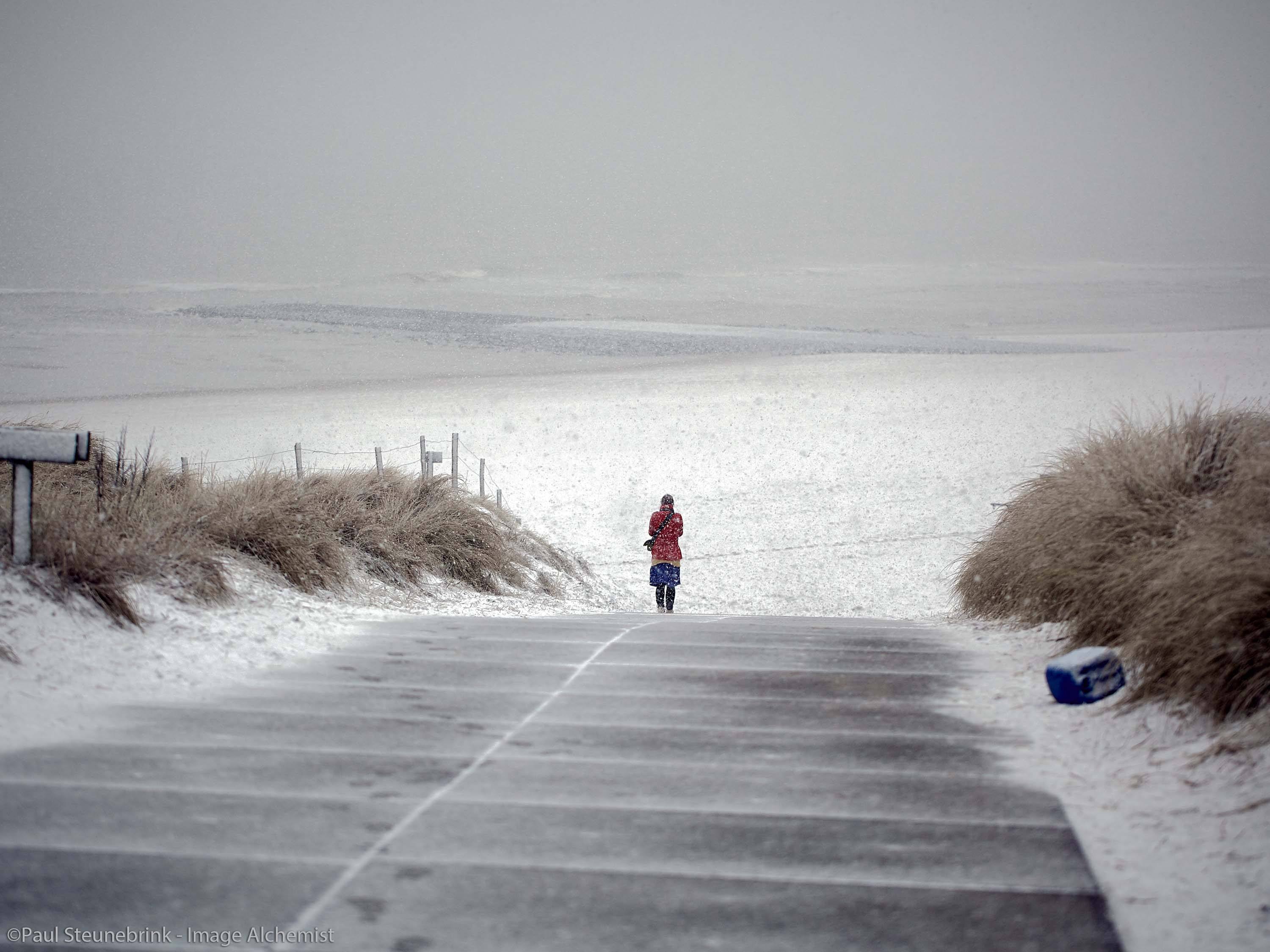 Sessions Explained
Capture One has been working with sessions from day one. It stems from the time that digital backs needed a computer connected to view and store their images. Tethering was the only way to go. No memory card or LCD display where available back then. Before we jump into more detail, please note that you can browse and open your disk folder as well with a Capture One Session. Read more on that under System Folders below.
Shoot To A Session
Imagine you have a shoot and you set up some folders on your disk beforehand. One folder named after the shoot (subject, customer, date) as parent folder, and a few subfolders for the incoming captures, the selected images, the trashed and the processed images.
To summarise, one main folder with four subfolders. The main folder has a unique and sensible name. The subfolders have a name that expresses their function. Got that? Then you just made a session in your head. Congrats! How do you feel?
Capture One Does It For You
With Capture One Pro you create a Session by providing a unique and sensible name and click OK. You give the main folder a unique name. Capture One Pro automatically creates the subsequent subfolders in a blink of an eye. Start shooting, or import your images from a card if you like.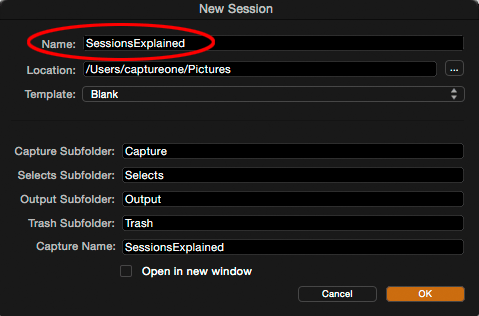 These four subfolders have the same name in each session: Capture, Selects, Output, Trash. The Capture One Library tool lists them as Session Folders.
From Folder to Function
You now understand the basics of a Session: one unique main folder with four subfolders. These four subfolders always have the same names, since they are their related functions within Capture One.
Capture One places incoming images in the Capture folder, you move selected images into the Selects folder, processed images go into the Output folder, and trashed images into the Trash folder.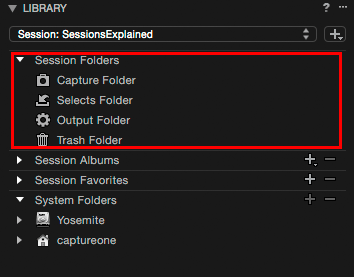 Four functions, four folders. Please note that the System Trash is not used. Also note that as each Session has its own set of Session Folders, each has its own Trash folder.
System Folders
You wanna break free! Have it your own way! No problem. Especially for the I-never-use-sessions kind of guy, a Session is a way to go. Contradiction? Keep on reading.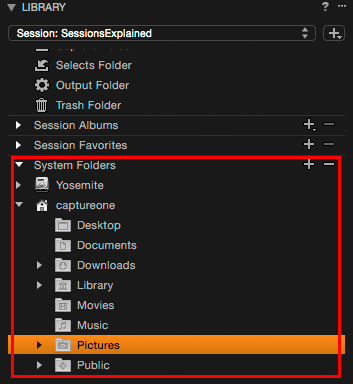 Open or create a Session. Next, in the Library tool browse your folders under the System Folders heading. Done.
Is It Right For Me?
Working with Session is the right way to go if you like to browse your System Folders. Period. You can not do that from a Catalog. Sessions are also great when you do not need Capture One to organize your collection of images. You perhaps do not need it at all or have other software for that purpose.
Be aware, however, that a Session works best from your local hard drive or SSD because even a very brief disconnect may corrupt your Session. Also for performance reasons a local drive is preferred.
Since the previews and settings from Capture One are stored in a subfolder of the image folder, Capture One needs indisputable disk access. This settings-in-subfolder thing can be a reason to prefer the Catalog.
Want More?
Maybe this blog got you covered. Great. Maybe you noticed that we skipped some interesting topics like Session Albums and Favorites, among others. These topics and more will be explained in a succeeding blog named Sessions Continued.
Thank You
For reading. Please feel free to leave a comment. Like us on Facebook or subscribe to our newsletter to stay informed about new blogs.
Want to try Capture One? Or would you like to buy it?
Best Regards,
Image Alchemist
https://imagealchemist.net/wp-content/uploads/2015/02/OnTheBeachWithSnow.jpg
2250
3000
Image Alchemist
https://imagealchemist.net/wp-content/uploads/2016/03/IA-logo-full-340x156.png
Image Alchemist
2015-02-03 14:54:14
2020-03-24 09:51:38
Sessions Explained