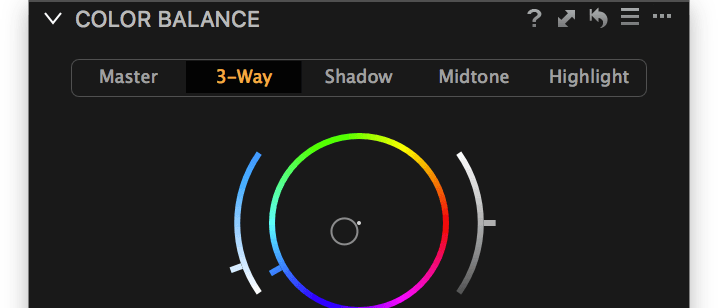 The full Capture One Color Balance set contains 972 presets divided over 69 folders. The set covers all four color wheels and their Color and Lightness controls. The presets can be used both separately and combined.
Please note that this set of presets is also available as part of the larger Preset Collection Color, which contains presets for other tools as well.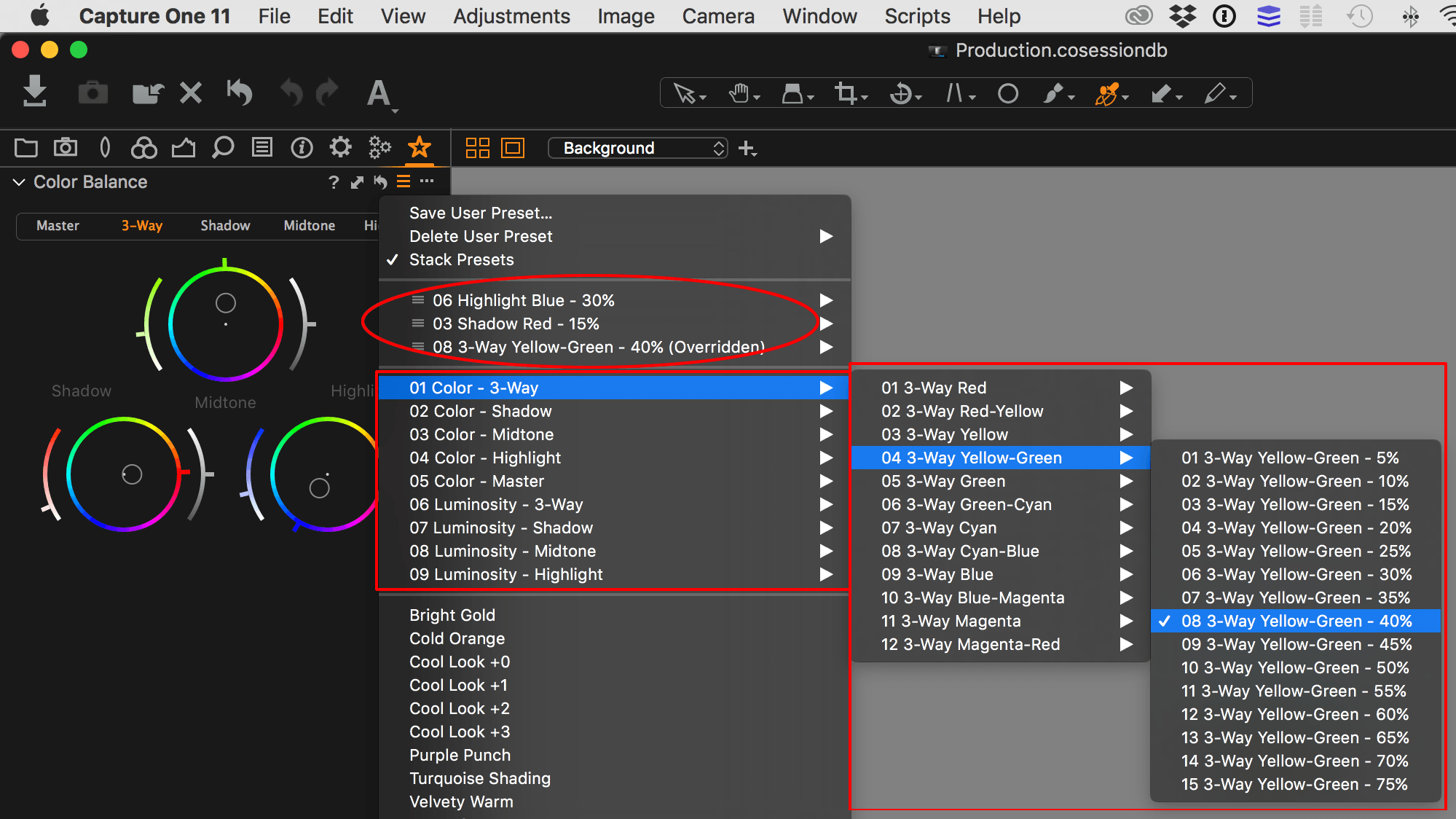 Compatibility
The presets are compatible with both Capture One 8/9/10/11/12/20 on Mac and Windows. They might work with older versions but at your own risk. It is recommended to test with the free trial first.
Range
Color adjustments for all 4 color wheels can be made for 12 different colors. Each color has a range from 5-75% in 15 steps (5% each).
The 12 December 2017 release (1.1) adds a 3-Way control for the same range of the individual color wheels. These presets control the 3-Way color wheels together. This effectively replaces the Master wheel for better color fidelity. It also is a better starting point for further refinements in separate color wheels like Shadow and Highlight as, all presets are stackable.
In addition, there is a Lightness adjustment for the Shadow, Midtone, Highlight, and the combined 3-Way wheels. The range covers the entire scale of the tool in 18 steps, from -8 up to +9.
Languages
Both the full and the trial set contain the presets in English, German, French, and Dutch.
Try First
There is a free trial set available for download. It is a subset of the full set, containing 106 (out of 972) presets. You are highly encouraged to try these first before you buy the full set.
Please note that the presets in the trial set are limited to 6 different colors and a smaller range with fewer steps for all adjustments.
You can also download all free trial presets in one package, the Preset Collection Free Trials set.
Specs
Release date:
August 8, 2016
Last updated:
April 12, 2019
Current version:
1.2
Product type:
Capture One Preset
File format:
.zip
File size:
2 MB
Requirements:
Capture One 8 / 9 / 10 / 11 / 12 / 20
Price:

$55.00

USD
https://imagealchemist.net/wp-content/uploads/2016/08/CO-MacR-ColorBalance-shop.png
308
728
Image Alchemist
https://imagealchemist.net/wp-content/uploads/2016/03/IA-logo-full-340x156.png
Image Alchemist
2016-08-08 08:00:32
2019-12-04 09:13:46
Capture One Color Balance